Epic War: Thrones Enclave Tips
In the world of Epic War: Thrones, enclave is an indispensable tip for expanding territory. Since you are only able to occupy Grid next to your Grid, or Grids inside the 5-grid range of your Sentry, Fort, and base, you have to create a path to the grid you are about to occupy.
[Approach 1]
Make use of the your or your allies' grid to create a path step by step. Abandon the elder grid when you occupied a new one. It is widely used when your alliance is launching a city siege.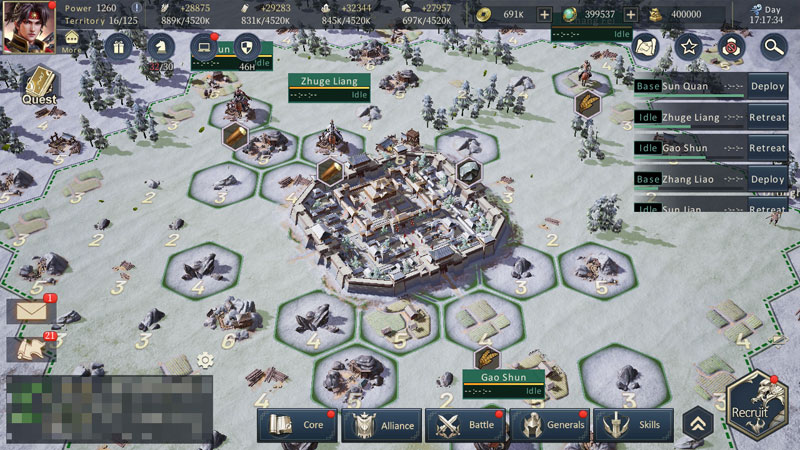 [Approach 2]
Build a sentry on the grid you occupied, occupy the grid that is 5-grid away, and build another sentry. By doing this way, you may not need to pay close attention all the time but it costs March Tokens.
By combining this two approaches, you should have no problem creating a path to the same your alliance want to siege.
Please note that: When you are about to use the grid that belongs to your ally, you'd better let him/her know in advance!